News
Wed, 07/25/2012
Ann Kercheville's lifestyle column titled "Shotgun Wife" – Chronicles of a Hunting Lodge Life - which is featured on Shotgunlife.com - the popular shooting and hunting website, entertains hunters and shooters through columns which address the day-to-day life at an award-winning hunting lodge – everything from – meditation in a deer blind, to the hunting lodge household, how to measure success and more.
Read More
Mon, 07/09/2012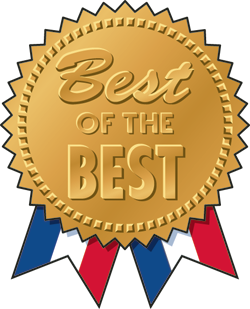 Best of the Best - JCR takes home Gold Award for Lodging and Silver Award for B&B
Read More
Thu, 06/21/2012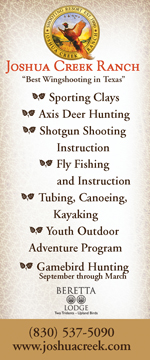 The Hill Country of Texas can be no longer be considered one of the nations' biggest "hidden" secrets. This spectacular area welcomes over five million visitors a year. Still, only a small percentage of people are lucky enough to discover such a beautiful countryside within a genuine "down to earth" community. The picturesque landscapes are more than enough to make even the most seasoned Hollywood photographers jealous!
Read More
Wed, 06/20/2012

Nestled between San Antonio and Austin in the Hill Country of Texas, a small, unobtrusive sign that depicts a pheasant and simply says "Joshua Creek Ranch" dots a country corner where winding roads intersect.
Read More
Tue, 06/19/2012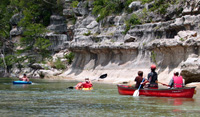 The Joshua Creek Outdoor Adventure Program is all about outdoor knowledge and skill building; safe, responsible, and ethical conduct; AND having fun! Reservations are still available for the sessions that run through August. There are still a few openings. The youngster will experience ten days of skill building and confidence, as well as fun, great memories and new friendships. Read the full article.
Read More
Fri, 05/25/2012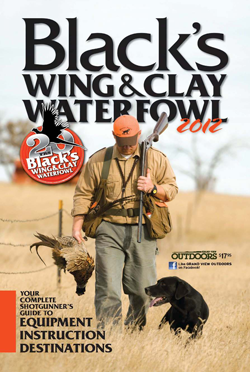 Upon opening for wingshooting in October, 1990, the mission of Joshua Creek Ranch was to provide an exceptional outdoor experience for shotgunning enthusiasts. Combining an extended hunting season ( September through March) with a wide variety of gamebirds, this beautiful Texas Hill Country paradise has been delighting shooters from the USA and beyond for 20+ years. Texas hospitality is extended by an experienced team of professionals who ensure excellence from the hunting fields, to the dining room, to the lodging accommodations, to the pro shop. The Ranch operations have grown and improved every year since opening, adding up-scale accommodations, expanding into fly fishing for rainbow trout, introducing a fully automated sporting clays course, developing free-range trophy Axis deer hunting, hosting a summer Youth Program, and offering conferencing, reunions, private parties, etc. in non-hunting months. Joshua Creek Ranch, aka Paradise in Texas.
Read More
Sat, 05/19/2012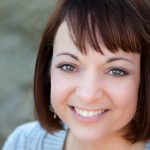 The setting is Joshua Creek Ranch in the Hill Country of Texas, set amongst brush-covered hillsides dotted with quail and pheasants, doing their best to stay out of range of the avid hunters who descend upon this Beretta Trident-ranked hunting lodge (that's like the equivalent of Michelin stars for you food lovers out there).
Read More
Tue, 05/15/2012
Read More
Mon, 05/07/2012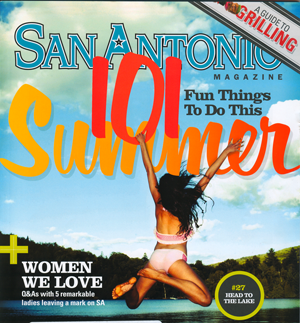 Guess who's on the list of 101 fun things to do this summer?
Read More
Sun, 05/06/2012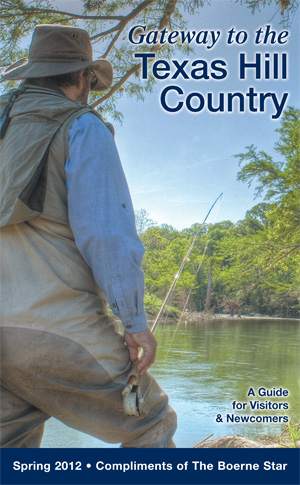 Check out the Gateway to the Texas Hill Country, a visitors guide published every year by the Boerne Star. Joshua Creek Ranch features Spring and Summer activities.
Spring and summer are beautiful at Joshua Creek Ranch located along the pristine Guadalupe River where you can experience a customized itinerary for all your outdoor adventures.
Read More