News
Sun, 04/01/2012
See all the spring and summer activities featured in South Texas The Newsletter!
Read More
Sun, 03/25/2012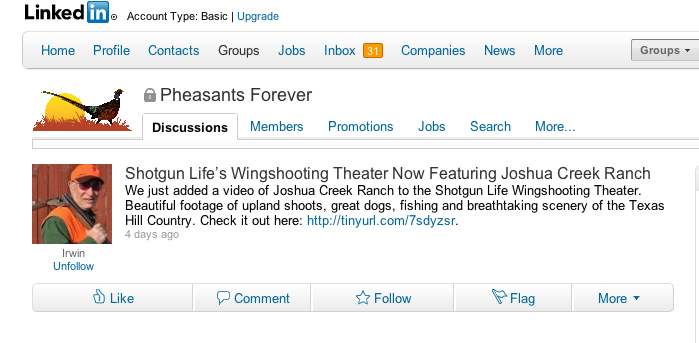 Read More
Thu, 03/01/2012

We had a ton of fun, and Joshua Creek was a really beautiful place. The staff was so nice, the food was amazing, and the gorgeous Georgia was such a generous and gracious host. Read the article here.
Read More
Fri, 02/10/2012

Prepare and enjoy delicious fares like Venison with Green Pepper Sauce, Pheasant Chardonnay, Fried Quail, Pheasant Tamales and the ever popular Joshua Creek Wild Game Gumbo! Written by owner, Ann Kercheville and Chef Kay Read, the book includes a short history of Joshua Creek Ranch and how it has thrived in over twenty years of operation. Click here to download the full article.
Read More
Tue, 01/17/2012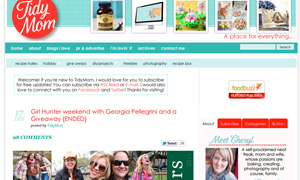 "I'm not a hunter, but I did play one in Texas for a weekend back in December! Maybe you saw my tweets and Instagram pics while I was swinging a Silver Pigeon V 28GA Beretta at Joshua Creek Ranch in in Boerne, Texas with 13 other food bloggers!" Read Cheryl's article here.
Read More
Mon, 12/19/2011
Food stylist, photographer, and blogger Maria Meridith talks about Girl Hunter Weekend. Read her article here.
Read More
Sun, 12/18/2011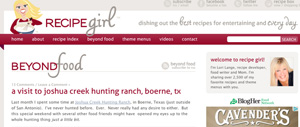 "Last month I spent some time at Joshua Creek Ranch, in Boerne, Texas (just outside of San Antonio). I've never hunted before. Ever. Never really had any desire to either. But this special weekend with several other food friends might have opened my eyes up to the whole hunting thing......" Read her full article here.
Read More
Sun, 12/18/2011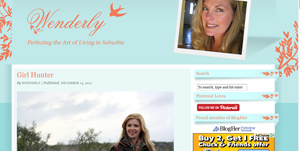 "I've just returned from a most fantabulous weekend spent at Joshua Creek Ranch in Borne, Texas indulging in the enchanting landscape, and the magical moments that come with surrounding yourself in the magnificence of Mother Nature, fresh air and some good girl bonding time spent chatting over a smoking gun. Why should the boys always get to have all the fun?" Read the full article here.
Read More
Thu, 12/15/2011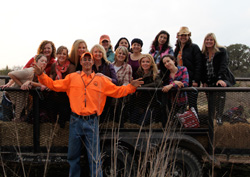 You may have heard the chatter on Twitter (see #GirlHunter if you haven't) but two weeks ago, some beautiful ladies joined me in Hill Country, Texas for a weekend of girl bonding, good food, outdoorsy adventures, and togetherness. It was a weekend I'll never forget and far surpassed my expectations for just how much fun we would have.
We were hosted by the beautiful Joshua Creek Ranch which is one of a handful of Beretta trident ranches in the country (think "the Michelin Guide" for hunting), and we ate and played and laughed around the campfire and ate s'mores."
Read More
Wed, 11/16/2011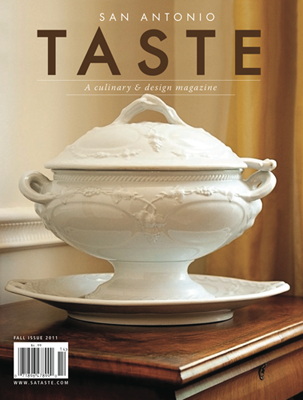 "In 2010, the 500-year-old Italian gun manufacturer launched the first system to rate shooting sports venues, evaluating them on site conditions, cuisine, lodging and service. Joshua Creek Ranch is one of four charter U.S. destinations and the only in Texas to receive the Beretta Trident Lodge designation in upland bird hunting.
'You put together your date and guest list, and we'll do the rest,' says Ann Kercheville, who runs Joshua Creek Ranch with her husband, Joe Kercheville."
Read More