News
Wed, 04/19/2017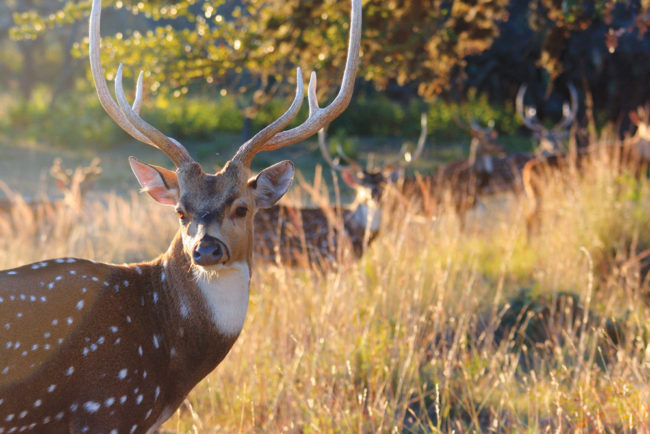 Photo by Sporting Classic's Daily
APRIL 2017
Read More
Wed, 08/17/2016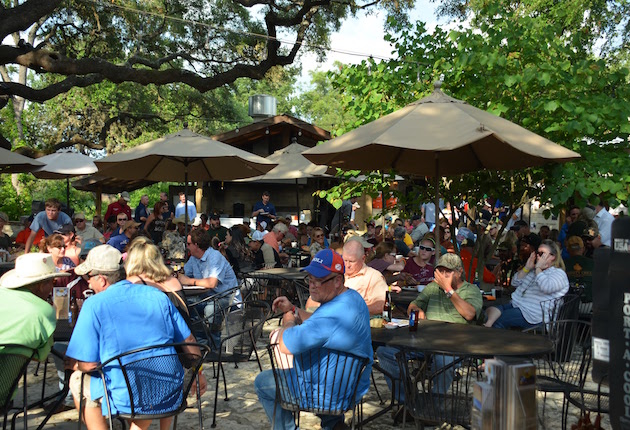 Photo by Sporting Classic's Daily
JUNE 2016
Joshua Creek Ranch's Texas Hill Country Shooting Classic & Sporting Expo has only been held twice, but based on the results of the 2016 shoot you would think it was already a well-established event. The number of shooters and sponsors, as well as the amount of money raised, increased dramatically compared to the 2015 tournament.
Read More
Thu, 05/26/2016
Blog Courtesy of Lerry Lefner of Lefner Art | April 27, 2011
Read More
Wed, 04/20/2016
Joshua Creek Ranch is proud to be nominated as a 2016 Finalist for Orvis Endorsed Wingshooting Lodge of the Year!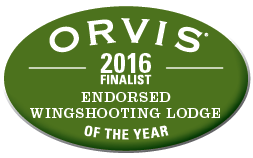 Read More
Mon, 07/06/2015
Clay Shooting Event Raised $7,800 for American Red Cross – Hill Country Chapter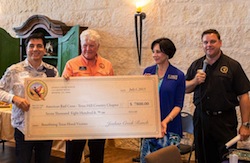 Boerne, TX: On Saturday, June 27th, Joshua Creek Ranch hosted the First Annual Texas Hill Country Shooting Classic & Sporting Expo. The clay shooting event attracted close to 200 shooters who competed for more than $25,000 in prizes and awards. More importantly, Joshua Creek Ranch integrated a fundraiser that generated a $7,800 donation to the American Red Cross – Hill Country Chapter to benefit recent Hill Country flood victims.
Read More
Thu, 07/02/2015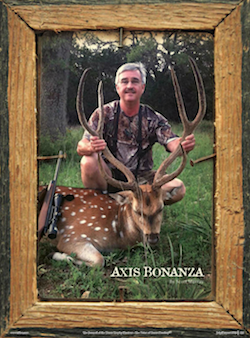 "As we wandered through the maze of vendors, guides, and retailers at the annual Hunters Extravaganza show in Houston, we happened upon the Joshua Creek Ranch booth. Each year I attend this show and always stop to talk with those folks. Their booth and hospitality is always inviting. I've always wanted to hunt axis deer, but I'm not interested in high fences. That's another element that kept me interested in huting with them, a free ranging operation for both whitetail and axis deer..." Scott Murray shared his experience about his management axis hunt at Joshua Creek in the July/August issue of The Journal of the Texas Trophy Hunters.
Read More
Tue, 04/21/2015
In more than 60 countries around the world, Christians are being violated and/or killed for their faith and Christian properties are being destroyed on a daily basis. Joshua Creek Ranch is stepping up with efforts to donate toward awareness and aid for these often-overlooked persecuted Christians. Download the full press release
Read More
Mon, 12/22/2014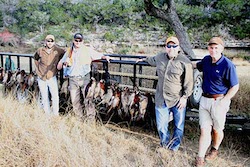 No, pheasants are not native to the Texas Hill Country—any more than they are native to North America. As early as the year 1100 AD, pheasants were being imported to Britain from Asia as food stock—primarily for the feasts of the upper classes and clergy. Read more in the Hills Home Page
Read More
Fri, 10/24/2014
In Texas, it is certainly not uncommon for fathers and sons to hunt together, but it's not very often that you meet a duo who've been doing it for more than 60 years. For the fifth year in a row, Joshua Creek Ranch hosted Tom Brooks, Sr. and Tom Brooks, Jr. for their annual visit to the Texas Hill Country for Axis Deer hunting. Download the full story
Read More
Mon, 08/25/2014
Joshua Creek Ranch (www.joshuacreek.com) hosted the 3rd Annual Hill Country Shootout on Saturday, August 23, 2014. The Hill Country Shootout is an annual sporting clays fundraiser sponsored by the Dripping Springs Knights of Columbus. Proceeds from the event directly support a variety of charitable activities throughout the community, including the Center for the Intrepid at the Brooke Army Medical Center in San Antonio. Download the full story
Read More