Austin Texas Man Magazine Features Joshua Creek Ranch
Wed, 09/14/2011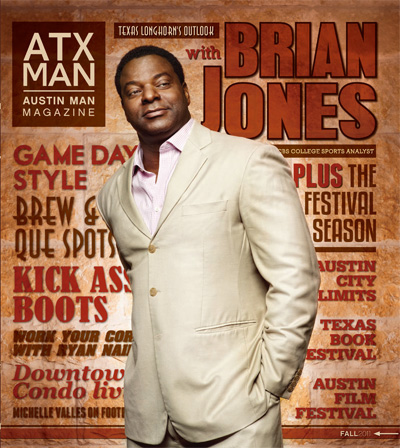 A Beretta Trident can't be bought.
Similar to a Michelin Star-rating system for hunting lodges, it signifies an organization's thorough dedication to its craft. Only one ranch in Texas has secured a two-out-of-three Trident rating for upland bird hunting, making it one of only four ranches in the entire nation to do so.
Joshua Creek upheld these standards long before the rating system was established.
"During the past 20 years, our main objective has been to provide our guests with an exceptional and memorable outdoor adventure," says Ann Kercheville, president and co-founder of Joshua Creek Ranch. "Just like Beretta, we share a commitment to excellence and a genuine passion for the sporting life."

Co-founder Joe Kercheville once spent thousands of dollars flying to Scotland for traditional-driven pheasant hunts. Traipsing the moors, he noticed not only the similarities between the Texas Hill Country and Scotland, but also how many Americans, especially Texans, were willing to go there for the experience.

"It wasn't cheap," explains his son and marketing manager, Joseph. "So he thought, 'Why can't I just re-create it here?'"
Five years later, he did.
The Kerchevilles embody a classic way of life: They're well-to-do investors with a commitment to family and refined taste. The values are alive in their ranch, and can be seen in the painstaking detail that enlivens the facilities. The various single to multiple family lodgings include the Kerchevilles' own home-turned-rental-house, finished with polished marble countertops, overstuffed pillows on wrought-iron beds and vaulted ceilings punctuated with busts of local game. They smell of cinnamon and pine, like a well-loved home from a fond memory.
This atmosphere carries over to the lodge, where guests can enjoy a fixed-price meal prepared from game hunted on the premise. "We don't waste anything shot at our ranch," Joseph remarks. "I don't know of any ranches that can say the same."Guest favorites include venison steaks with a creamy green peppercorn sauce and pheasant chardonnay with chopped pecans and feta. These recipes and more are available in the ranch's cookbook, Hunter's Harvest, which is available in the pro shop.
"It makes a lot of guys feel pretty good, knowing they can go out and shoot something here and their wives can prepare something really spectacular from it," Joseph says.
Since Joshua Creek offers to field dress and vacuum seal your kill for transport, the book is a good investment for those who want to bring the experience home.
The ranch is nestled in topography as rich and varied as Texas itself, and it is this diversity that distinguishes Joshua Creek from other hunting lodges. Stretches of plains filled with billowing native grasses give way to the steep bluffs that house the automated sporting clay course. ("It's like a nature walk mixed with sport shooting," Joseph says.) Cypress, elms and oaks flank a lucid, spring-fed creek that bisects the ranch, and is stocked with rainbow trout for fly-fishing in the winters.
The Kerchevilles have been developing the land since 1986. Around 2003, they opted to halt development and aim for conservation instead. The terrain nears perfection and if the Kerchevilles have their way, it always will.
These amenities alone are enough to grant Joshua Creek a resort status, but they're simply a complement to its focus: an exceptional upland bird hunting experience.
It's a veritable hunter's buffet. October through March, members and non-members can elect to hunt quail, chukar, wild turkey or Hungarian partridge. Experienced guides accompany guests on a variety of experiences as well, including a traditional walk-up hunt, a European, continental-style shoot and a driven pheasant shoot – the style that originally inspired the Kerchevilles. The grounds are prime for axis and whitetail bucks, the former of which visitors are permitted to hunt year-round.
Joseph shares his parents' fondness for the ranch and, evidently, so does the loyal clientele.

"You can stay for a day, you can stay for a week," Joseph says. "We've got a couple that comes almost every other weekend. The wife always says, 'When I die, just scatter my ashes around this ranch,' and she's serious."
What is a Beretta Trident?
Beretta, a 500-year-old brand, is synonymous with quality. Beretta has agreed to have its name associated with the rating, which was created and is managed by the Sporting Heritage Group. To qualify, every aspect of a venue is considered: the quality of the meals, the selection of artillery, the skill of the dogs. A relatively new rating system, the program ensures sportsmen that venues awarded Tridents are "among the very best and complete field-sport experiences available." Less than 5% of venues throughout the world qualify for the rating.
Read more about the program at

berettatrident.com