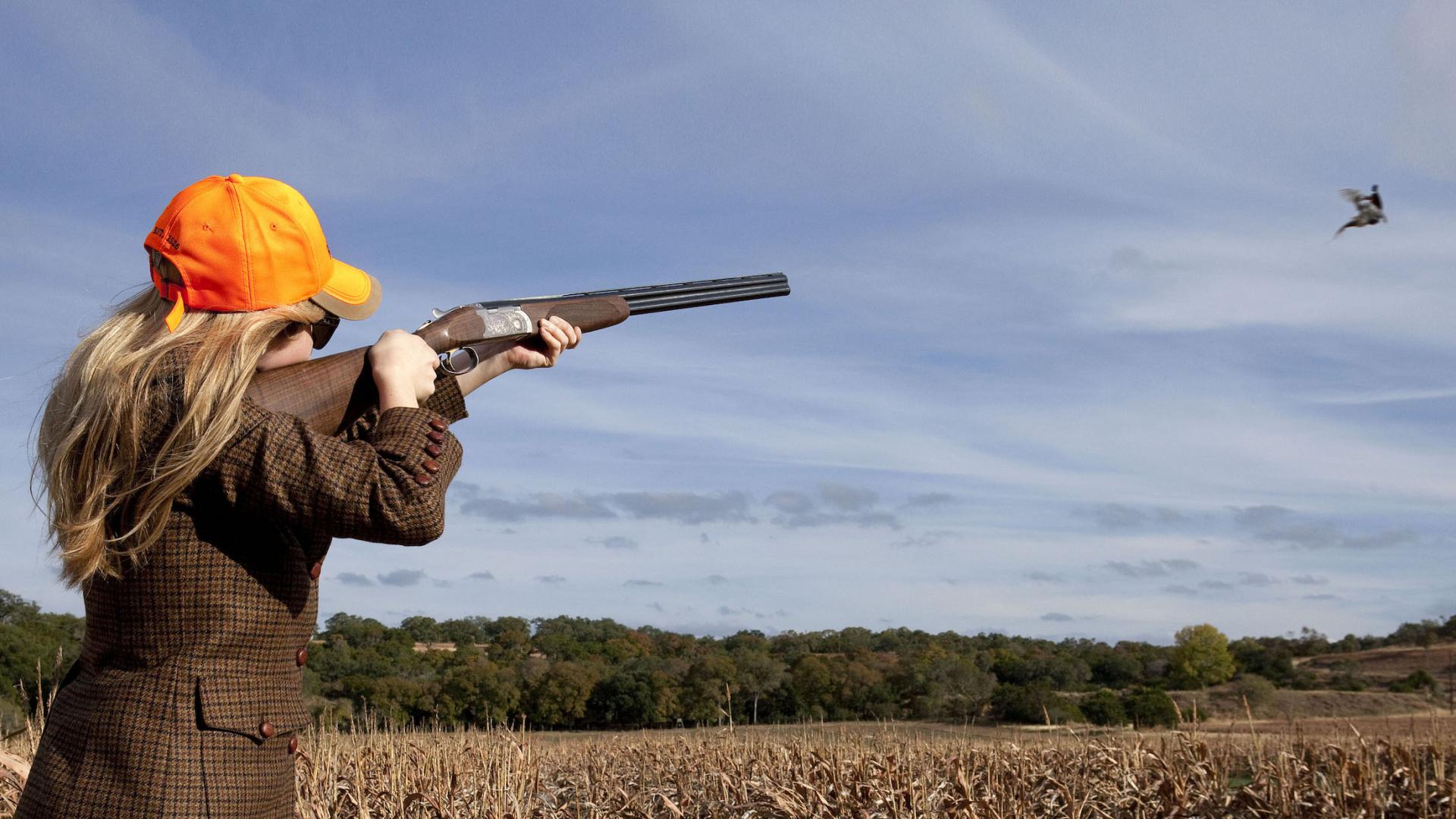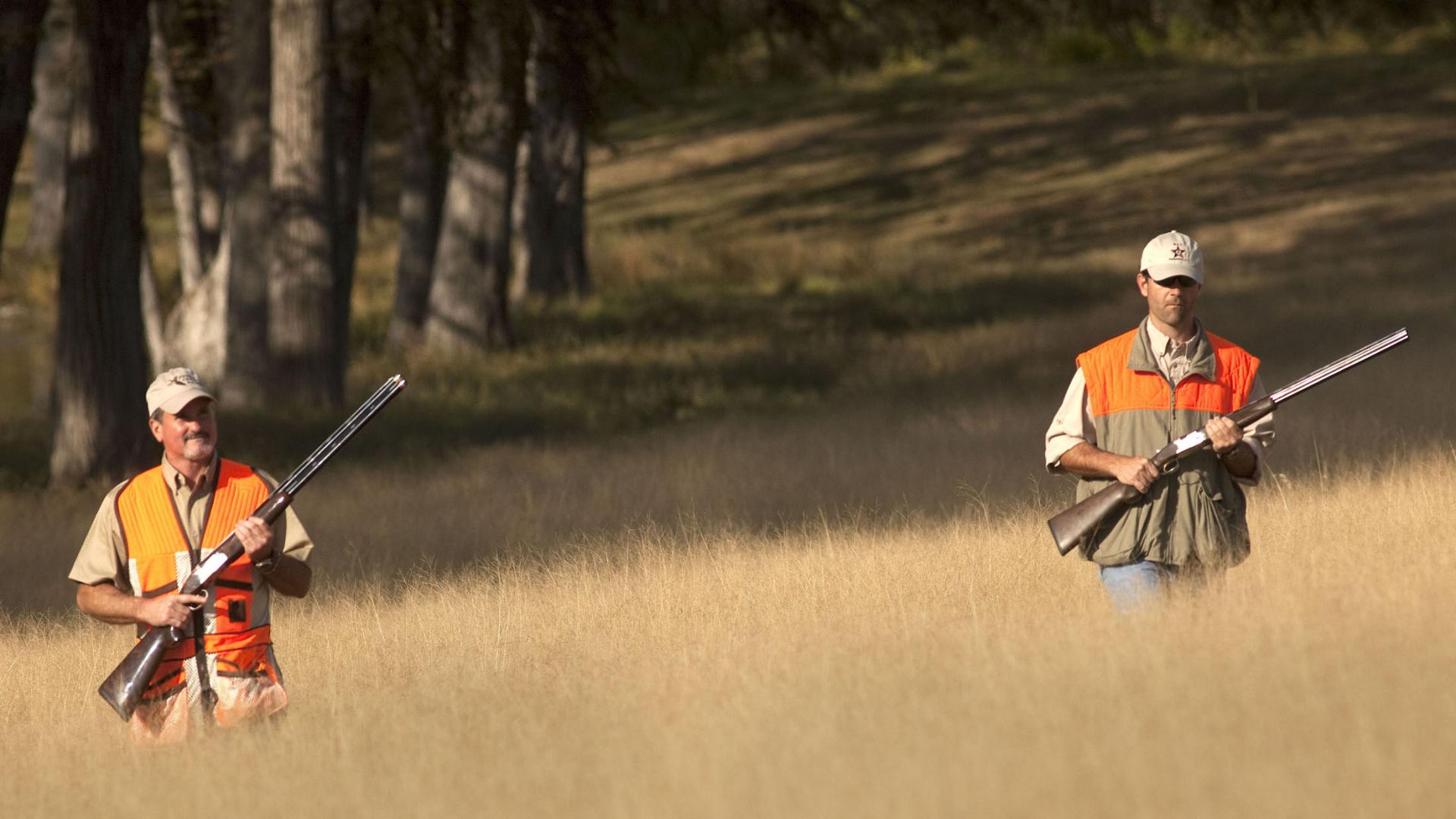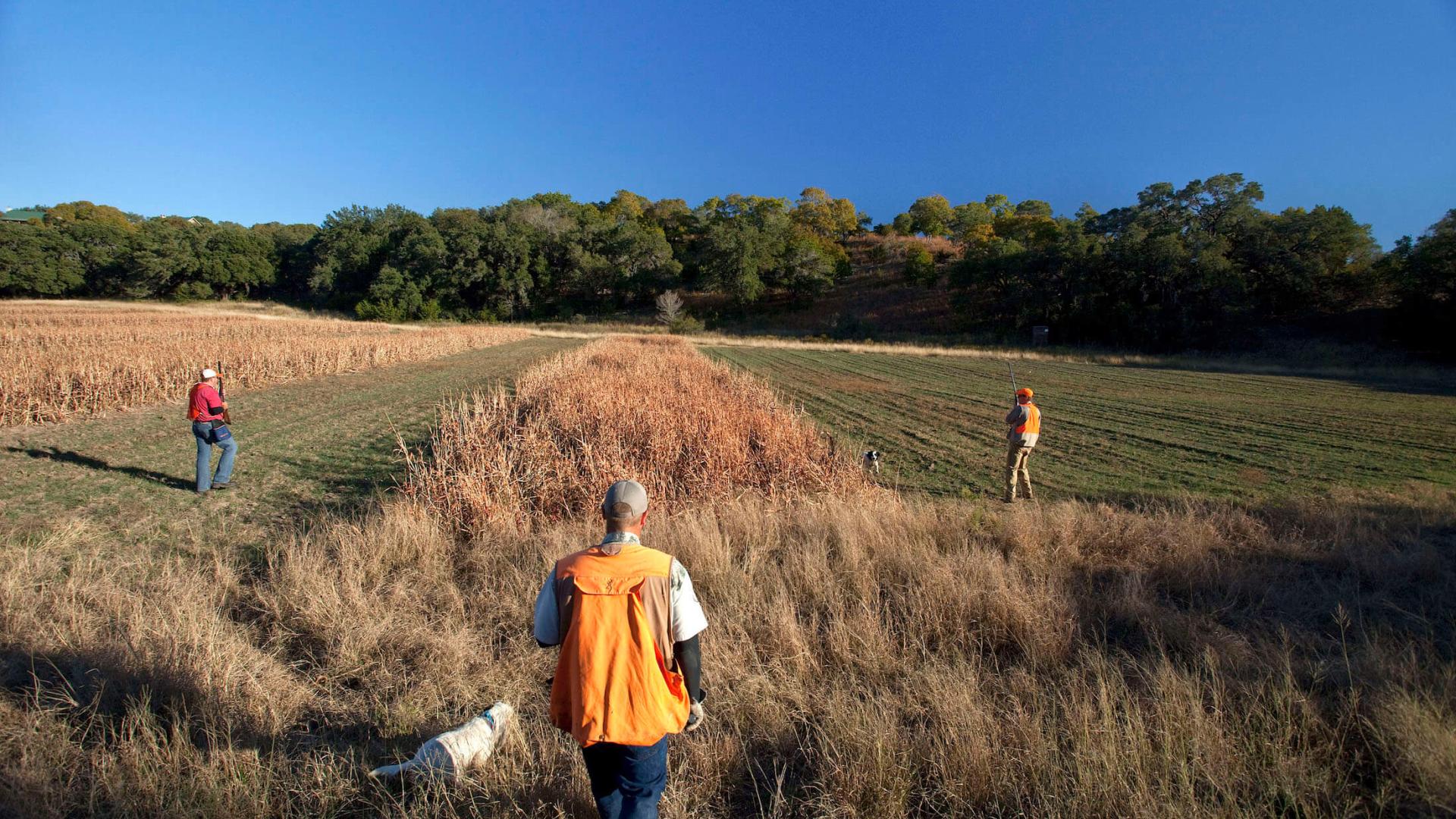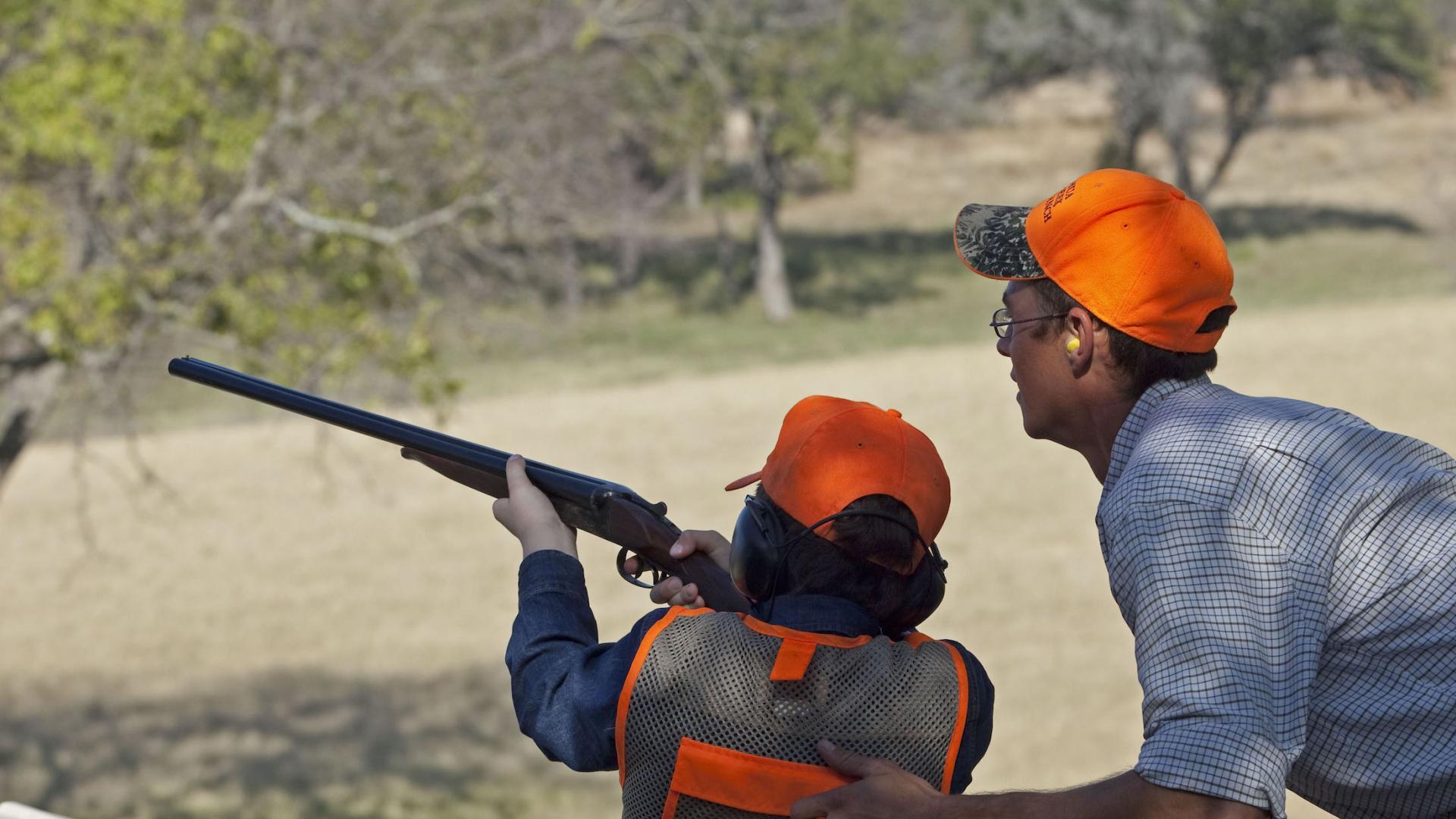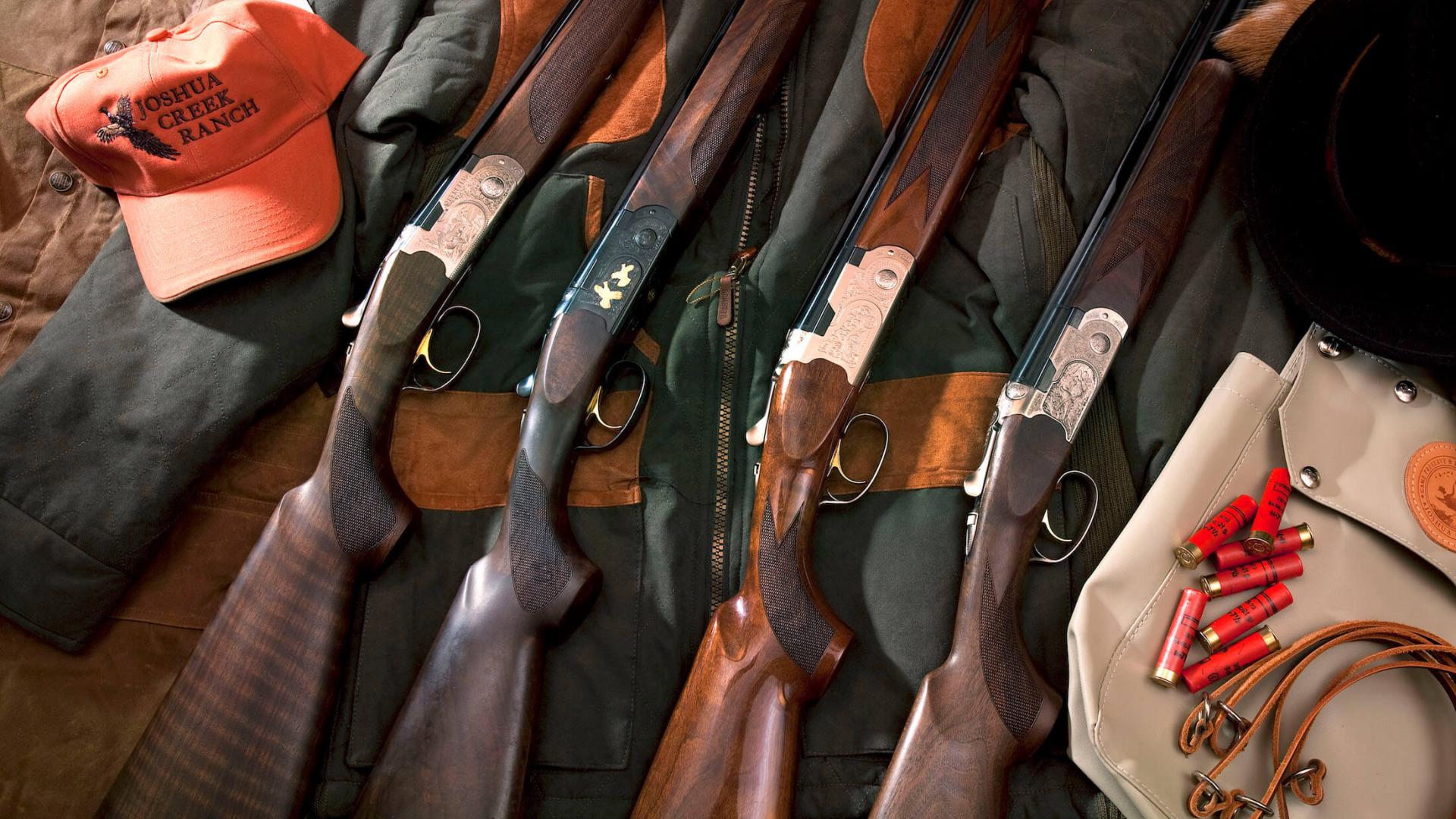 FAQs
Know Before You Show! (Top 10 Most Important Reminders)
We look forward to seeing you on your upcoming visit to Joshua Creek Ranch. To ensure the best possible experience from check-in to check-out for you and your guests, we strongly encourage you to review these TOP 10 IMPORTANT REMINDERS before your visit and share with all your guests. If you have any questions about this information, please contact Guest Services at 830-537-5090.
All JCR guests must complete a Digital Guest Information Form & Waiver before participating in any activities. It will expedite the check-in process for you and your guests to complete the Form & Waiver prior to arrival by clicking the link above! If you have submitted a digital form & waiver since September 2020, you do not need to re-submit.
Check-in time is 4:00PM. Check-out time is 11:00AM (12:00PM for guests hunting on the morning of departure). Please have all of your personal belongings packed up and removed from your lodging promptly at check-out time so we can prepare for our next guests.

For the safety of all hunters, guides, and dogs, JCR DOES NOT ALLOW 12-gauge, semi-autos, or pump action shotguns on upland field hunts (mixed bag or all quail). A 20-gauge or smaller (over-under or side-by-side model) is required for upland field hunts. 12-gauge, semi-autos, and pump action shotguns can only be used for driven pheasant shoots, mallard duck hunts, and sporting clays. Shotgun rentals and ammo are available in all gauges at the JCR Pro Shop.

You are welcome to bring your own ammunition or purchase at the JCR Pro Shop. We recommend the following loads:  Upland Field Hunt - #7.5 Lead, Driven Pheasant Shoot - #6 Lead, Mallard Duck Hunt - #6 Steel
Our menu is chef's choice during the hunting season. Please let us know prior to your arrival if you or any of your guests have any food allergies, dietary restrictions and/or special requests so we can do our best to accommodate.
Please let us know prior to your arrival if you or any of your guests have any health restrictions or physical limitations so we can do our best to make accommodations and inform your hunting guide.
Please review your itinerary in detail prior to your arrival and contact us if anything does not align with your travel plans or expectations.
Please make sure you read and understand the JCR Cancellation Policy before making any adjustments to your reservation.
A valid Texas hunting license with appropriate endorsements is required for all hunters and must be carried during all hunting activities. For your convenience, hunting and fishing licenses are available for purchase at the JCR Pro Shop.
A 15% Service Fee will automatically be added to your final bill to cover staff gratuities and ranch amenities offered for your pleasure and convenience. You may choose to give a JCR staff member additional gratuity for exceptional service, but please understand this practice is discretionary and the 15% Service Fee will still be applied to your final bill.
OTHER IMPORTANT GUEST INFORMATION
What is the Pet Policy at Joshua Creek Ranch?
How many guns can we combine in one party?
For traditional walk-up Upland Bird hunts, we allow 3 maximum (per guide/field), including any observers. Our first concern is always safety! With the different types of terrain and cover and the different pace of people in the field, it is potentially dangerous and possibly confusing to have more than three people shooting and/or observing in a walk-up hunting situation.
For driven pheasant shoots, we require a line of least 4 shooters, and we can accommodate as many as 15 on one line of guns.
The Continental shoot requires 10 guns and can accommodate up to 20 shooters, because they are rotating through ten different double-positions as the shoot progresses.
For decoyed mallard duck hunts, we require a minimum of 4 guns.
What is the minimum age for hunters?
The minimum age requirement for JCR hunters is 12 years old, unless they have completed the Hunters Education course (must show certificate for proof). Kids over 12 can hunt without a Hunters Education Certificate, but they must be accompanied* (click link to see Hunter's Education policy and definition of "accompanied": https://tpwd.texas.gov/education/hunter-education/faq#accompanied)
How do you charge for birds?
It depends on the type of hunt. The price for birds is covered by the package price.
For "unlimited" bird hunts (upland style), hunters may shoot as many birds as are presented during their designated hunting period.
For "limited" bird hunts (upland style), hunters may shoot up to the limit of birds presented during their designated hunting period. Your guide and his dogs will show you plenty of birds to achieve your limit. Once your limit is shot, you may choose to continue shooting at very reasonable prices per bird shot. A "bird shot" is defined as any bird that is killed and bagged or wounded, whether or not the wounded bird is found. Hunters may choose to increase their limit in advance of going to the field or they may choose to continue hunting after their limit is met in the field. Charges for birds shot in excess of package limits will be added to the final invoice on a cost-per-bird basis. Feel free to discuss the "bird shot" definition with your guide before, during and after your hunt.
Each hunting period is approximately 2 ½  to 3 hours.
Do you offer shooting instruction?
Yes, we do offer shotgun shooting instructions. We maintain full-time shooting instructors for beginning and intermediate shooters. For more advanced shooters who want to polish their skill, a professional shooting instructor can be arranged with advance notice. All shooting instruction is done using clay targets. An appointment is required.
JCR's Wingshooting School includes shooting instruction as well as information about ammo, hunting dogs, gun function, hunting habitat and more.
How many acres do you have?
JCR covers 1,400 acres of widely diverse habitat and terrain that make it seem much larger. A hunter once said, "Flatten it out, and JCR would be about 6,000 acres!" Most of the ranch is lightly wooded upland pastures planted with improved grasses that are managed for bird hunting habitat. The bottom land along the Joshua Creek and Guadalupe River are largely open fields planted in food and cover crops, perfect for flushing up pheasant with a line of shooters. The rest of the ranch is heavy timber and the typical Hill Country flora that provides cover and food for excellent Whitetail, Axis deer, and Rio Grande turkey hunting.
Can I hunt without a guide?
Simply, for wingshooting the answer is "no." We adhere to this policy for one very important reason. Your safety! As many as 13 upland bird hunting parties could be in the fields at the same time. And because all interior fencing has been removed from the ranch for the convenience of hunting guests, you could accidentally wander into an area where other guests are hunting, or they could mistakenly wander into your hunting area. The results could be disastrous. The hunting guides know the boundaries of each hunting area and make your safety their paramount objective.
Also, all Axis buck and all bow hunts must be guided. Some Whitetail deer hunts can be unguided (or semi-guided) at hunter's request and Joshua Creek Ranch's discretion.
How often do you release birds?
Our goal is for you to have an outstanding hunt every time you visit Joshua Creek Ranch, and that includes an abundance of wild-performing birds. We release birds continuously, using a method developed by wildlife biologists. Our birds are released into the natural habitat prior to and throughout the hunting season. As birds are harvested new birds are introduced into the habitat and adopted by existing coveys in established territories. We also release excess birds prior to special events, like driven pheasant shoots, resulting in an abundance of birds in the fields. We track releases and hunter success ratios to determine our huntable inventory per pasture and frequently replenish each hunting area.
Do you have meals available?
Yes, we have an excellent chef and an experienced kitchen staff. Since we are not a restaurant, advance reservations are required for any of the three sumptuous meals we serve each day. If you would like meals to accompany your visit to the ranch, we need to know that in advance so we can staff and stock sufficiently. There is no minimum number of guests required for dining during hunting season.
As is typical at hunting lodges, the same menu is served to all guests at each of the three daily meals. If you or anyone in your party have special dietary restrictions we need to know that in advance of your arrival in order to be prepared to accommodate you.
Do you have rental guns?
Yes, we have rental guns available on a half or full-day basis. These guns are 12, 20, 28 and .410 gauge over-and-under Beretta, Rizzini, Fausti and Caesar Guerini shotguns, suited to both clay target shooting and wingshooting. If you're traveling and it's not convenient for you to bring your gun, you'll enjoy shooting one of these fine shotguns. Advance reservation of your desire to rent a shotgun will help ensure its availability when you arrive. Keep in mind that 12-gauge, semi-autos, and pump action shotguns are not allowed on upland field hunts -- only 20-gauge or smaller over-under or side-by-side models! 12-gauge, semi-autos, and pump action shotguns can only be used on driven pheasant shoots, mallard duck hunts, and sporting clays. 
Can I hunt with my own dog?
Yes, we encourage our guests to bring their dogs to Joshua Creek Ranch. But before you come, you need to ask yourself, "Is this a hunting experience or a training experience?" We want to be sure you enjoy your hunt, and a big part of that is dog performance. If you want to get your dog into a lot of birds, then this is the place to do it. However, if, in the excitement of the hunt, your dog is lacking response to basic commands, or flushing birds out-of-range, then you can continue the balance of your hunt using your guide's dogs. When staying overnight at one of the ranch accommodations, a limited number of structured on-site kennels are available to shelter your dog. Under no circumstances are dogs permitted inside the lodges. When not on a guided hunt, your dog must be in a kennel or on a leash. Hunting dogs are not permitted unleashed in the vicinity of Cypress Lodge, Branch Haus or Long Haus. Dogs are not permitted to wander the property because we have traps and snares set for predator control and do not want to risk injury to any dogs. For more information, please see Joshua Creek Ranch's Pet Policy.
How long is your season?
There's something to hunt throughout the year at Joshua Creek Ranch, so we're open year-round for your enjoyment. Starting in early September, hunting for migratory mourning doves and whitewings is available. Then in mid-September, the ranch offers early morning quail hunts and driven pheasant shoots. Come October 1st, all styles of upland bird hunting for quail, pheasant, and chukar are available through May 1st. Hungarian partridge are sometimes added to the mix of upland birds beginning in December. Decoyed mallard duck hunting is available October through April. If conditions permit, the hunting season for upland birds and mallards may be extended. Texas turkey hunting is open in both the autumn and spring seasons established by Texas Parks and Wildlife Department. Texas whitetail can be hunted from October through February using the ranch's Managed Land Deer Permits program. Axis deer can be hunted year-round, although the best trophies are taken in the late spring and summer months.
When can I fish for Rainbow Trout?
As long as the water levels can accommodate and the water temperature drops below 70 degrees (typically in mid to late November), Joshua Creek is stocked with rainbow trout and, from then through May, provides an exciting challenge to fly fishermen. There is always time to relax between bird hunts with some Hill Country fly fishing in the crystal clear waters of spring-fed Joshua Creek! Some guests opt to spend their whole day casting a line to the fish, hoping to discover the one fly that will prove irresistible to the trout.
Can I use a pump or semi-automatic shotgun? 
Not for upland bird hunting (Quail, Pheasant, Chukar, Partridge). You may use a pump or semi-automatic on our sporting clays course, dove hunting or for decoyed mallard duck hunts, but not in the fields for upland birds. First and foremost, it's a safety concern. Secondly, the style of hunting we do at Joshua Creek Ranch is traditionally more conducive to over/under and side-by-side shotguns. And, last but not least, it is difficult to retrieve all of the empty shells ejected from a pump or semi-automatic which can eventually lead to unwanted litter in our pristine hunting fields.
What are the standard times each day for hunts, meals, check-in and check-out?
Our hunting season daily schedule is as follows:
7:45am Country Style Breakfast Buffet at Cypress Lodge
8:45am Meet your Guide in the Parking Area
9:00am Morning Bird Hunts
11:00am Check Out of Lodging (on departure day)
12:30pm Lunch
1:45pm Meet your Guide in the Parking Area
2:00pm Afternoon Bird Hunts
4:00pm Check In to Lodging (on arrival day)
6:45pm Appetizers Served
7:15pm Gourmet Dinner at Cypress Lodge
Activities and meals require advanced booking. Refer to your host or personal itinerary for details. Check with your guide for mallard duck and deer hunting times. Times are subject to change.