Joshua Creek Ranch Hosts Texas Wildlife Association Membership Reception with Honored Speaker Ted Cruz, Candidate for U.S. Senate
Mon, 09/10/2012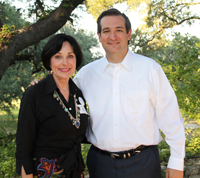 On Thursday, September 20, 2012 the Texas Wildlife Association 's (TWA) Region 4 Membership Reception was held in Boerne at Joshua Creek Ranch in the Texas Hill Country. The event began at 6:00 p.m. with Hors d'oeuvres and Drinks. Prospective members had the opportunity to meet and greet the Texas Wildlife Association Leadership team. Sponsors for the event included Timekeepers, Inc and Amegy Bank of Texas.
Hosts for the event included: James Barrow, Beth Cross-Watson and Walter J. Heimann, Jim Gardner, Sean F. Gunn, Ann and Joe Kercheville, Jonathan Letz, Myrna and David K. Langford, Steve and Susan Lewis, Arthur Mandry, Bruce McNabb and Gregg Simons.
The Honored speaker wasTed Cruz (R), Candidate for U.S. Senate.
TWA Making a Difference
TWA Members currently own or manage nearly 40 million acres of Texas private lands. TWA educates over 45,000 adults and children each year about the value of open space and land stewardship in an effort to combat "Nature Deficit Disorder.' TWA is an advocacy group focused on protecting private property rights and promoting and preserving our hunting heritage. TWA is promoting ethical and safe hunting and quality land management by preserving traditions and educating all citizens on the positive values of hunting and the great Texas outdoors. The Texas Wildlife Association (TWA) is a statewide 501©(4) non-profit membership organization that serves as an advocate for wildlife and natural resource conservation in educational, scientific, regulatory and legislative arenas.
Lean more at www.texas-wildlife.org.
Joshua Creek Ranch, located in the beautiful Texas Hill Country, is nestled on an isolated stretch of the pristine Guadalupe River - just 40 minutes Northwest of San Antonio International Airport and 30 minutes from Kerrville Municipal Airport. The ranch's diverse terrain including Texas prairie grasses, high bluffs that present a dramatic backdrop to crystal clear Joshua Creek, and magnificent, ancient oaks is perfect habitat for fly-fishing and the best quail hunting in Texas, with the added bonus of pheasant and partridge, and dove hunting in season. Sports enthusiasts enjoy fly-fishing for trout and gunning on three different automatic, state-of-the art clay-shooting scenarios. There's trophy Axis Deer hunting year round and whitetail and turkey hunting in season. Gourmet dining and lodging with spectacular views top off the ultimate outdoor experience. Joshua Creek Ranch is celebrating 22 years as a superior hunting and wingshooting lodge and is the only Texas recipient of the prestigious Beretta Two Trident Designation for excellence in upland bird hunting.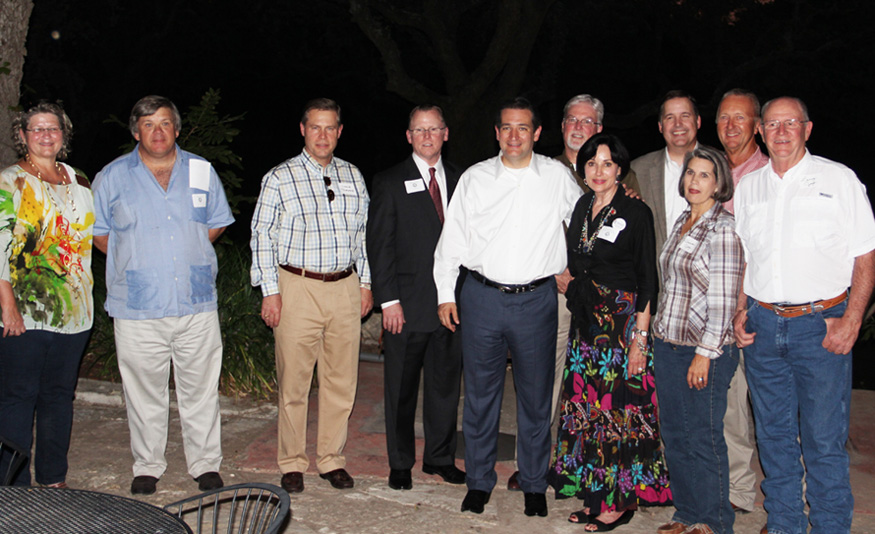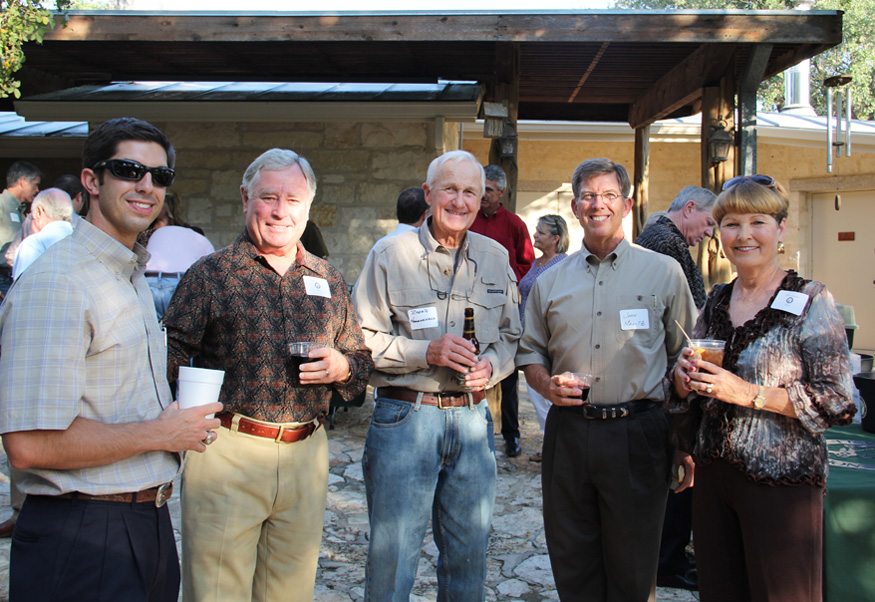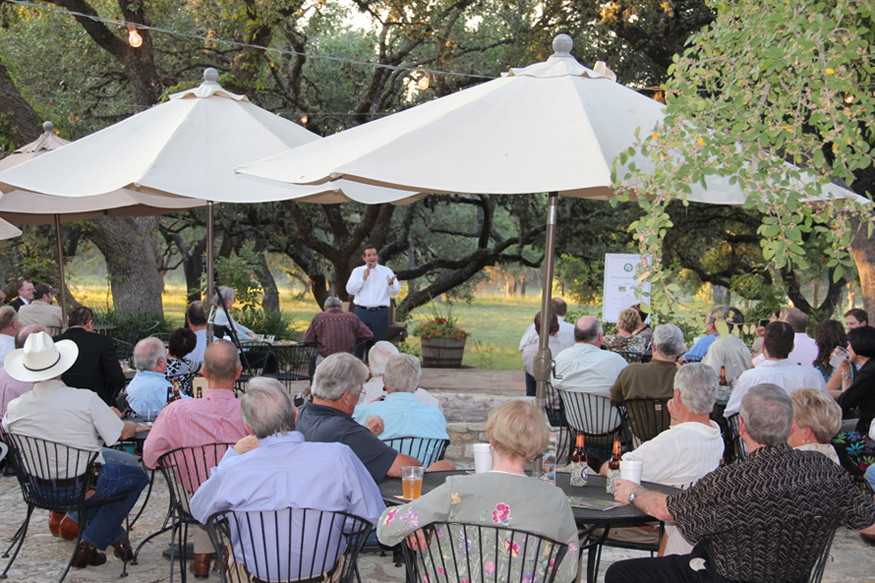 For more information contact: