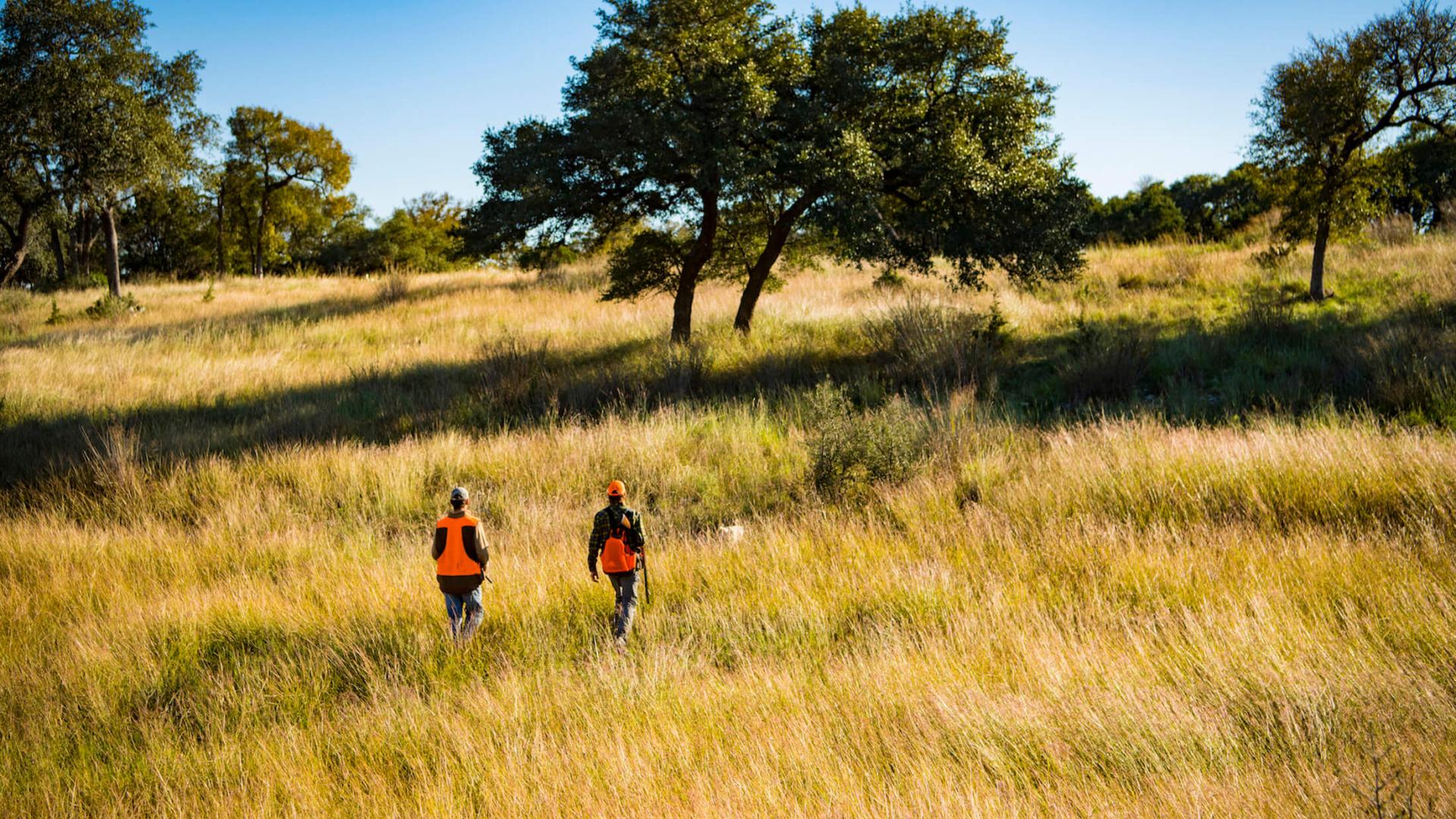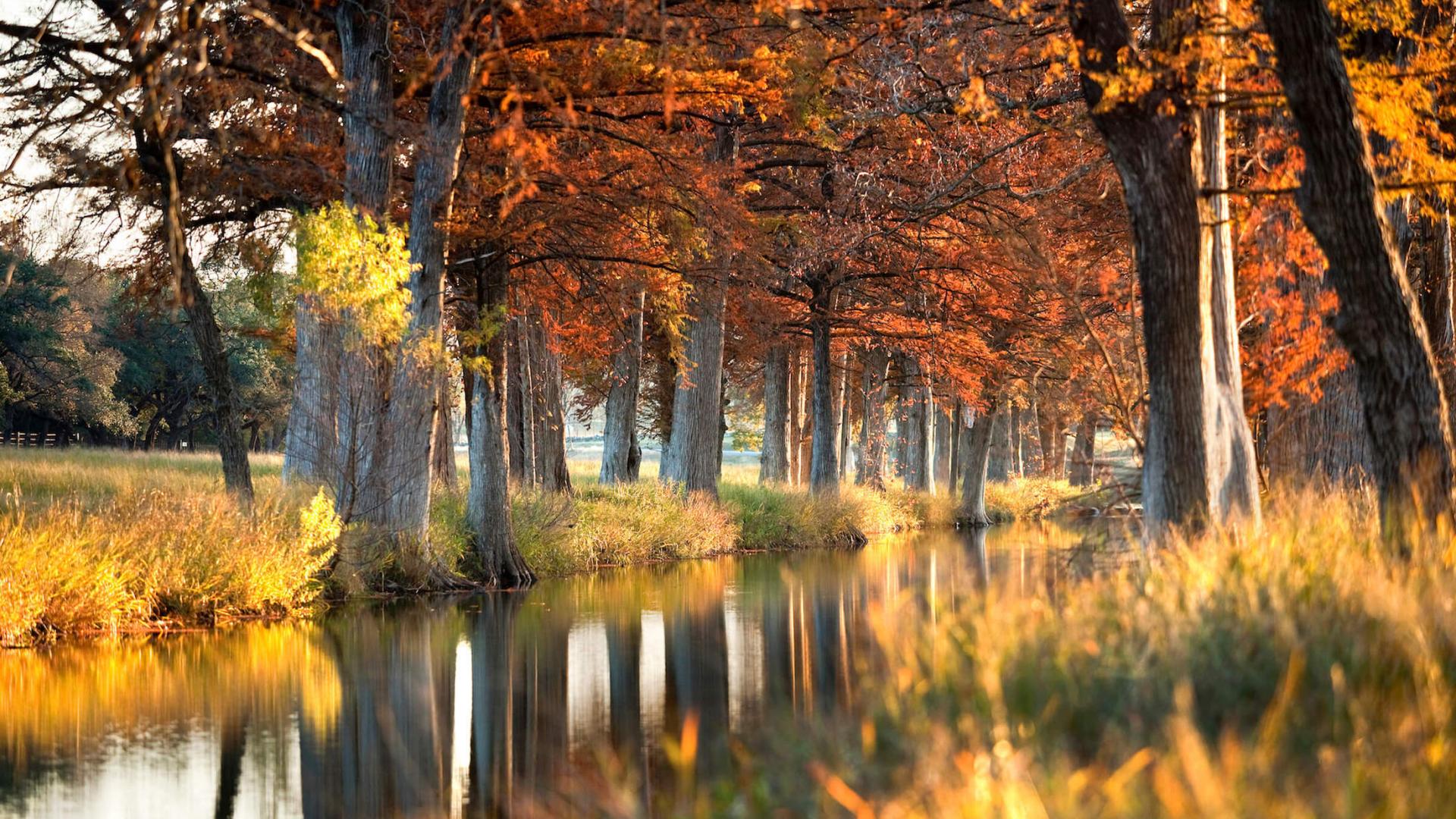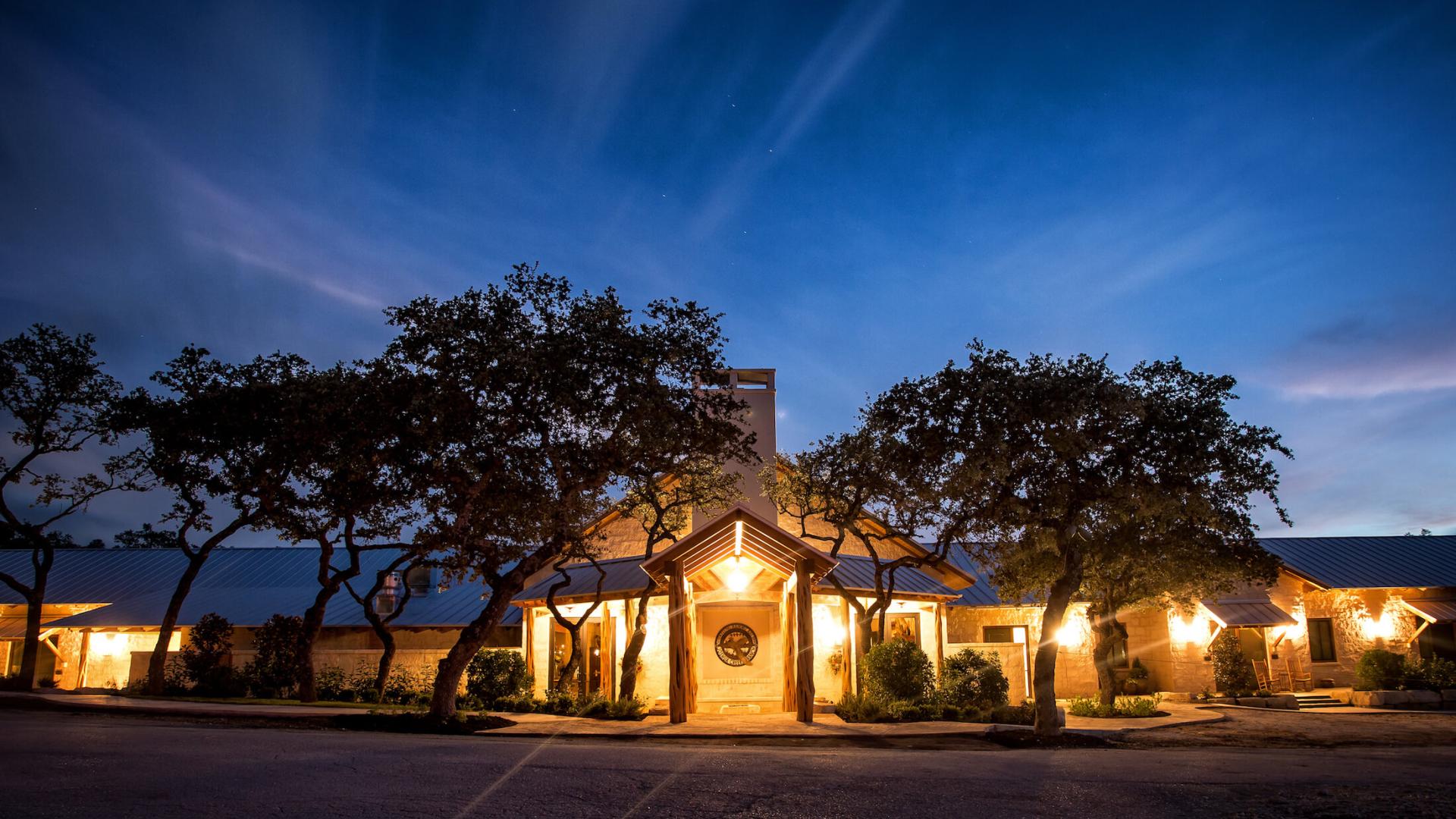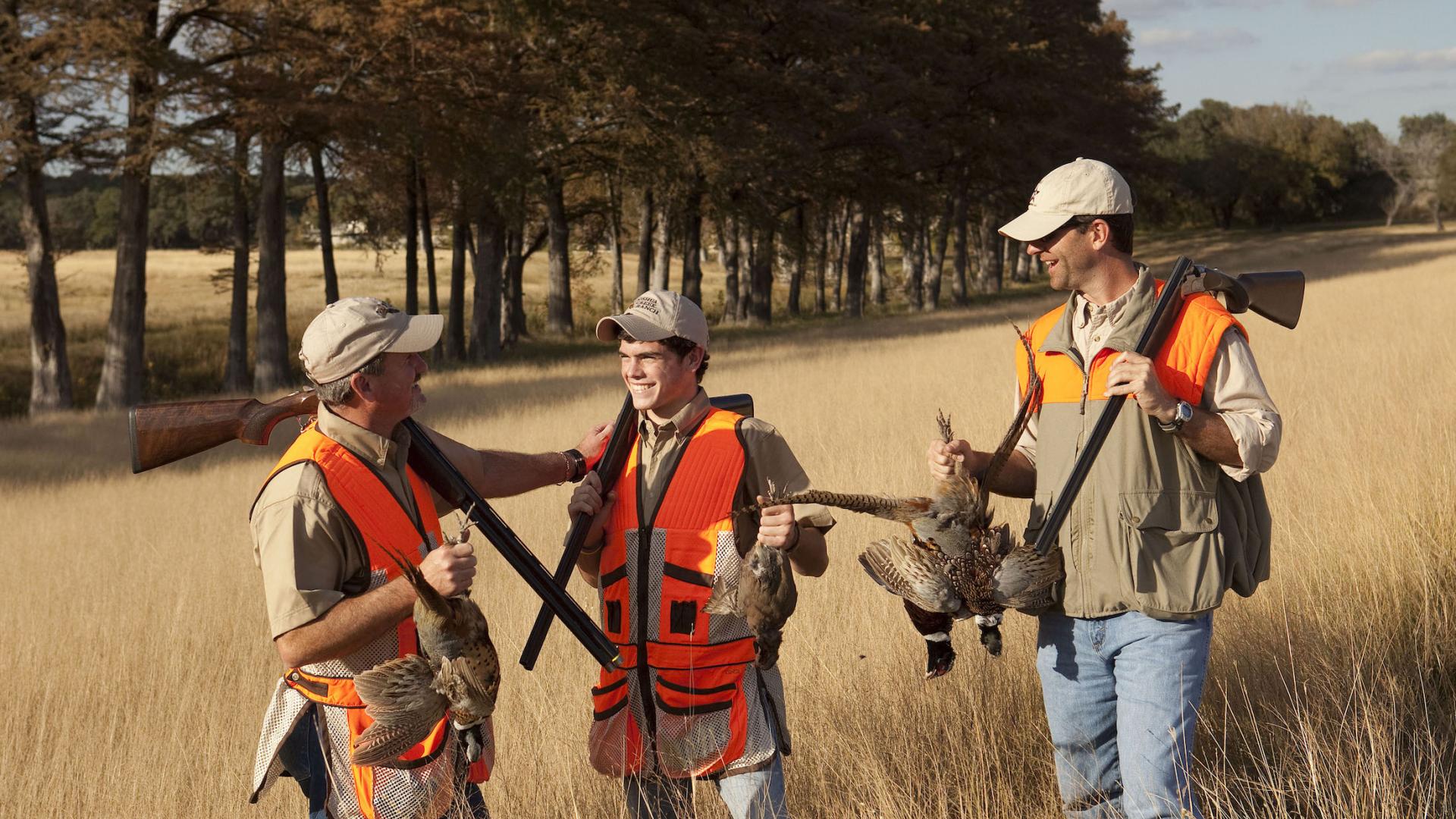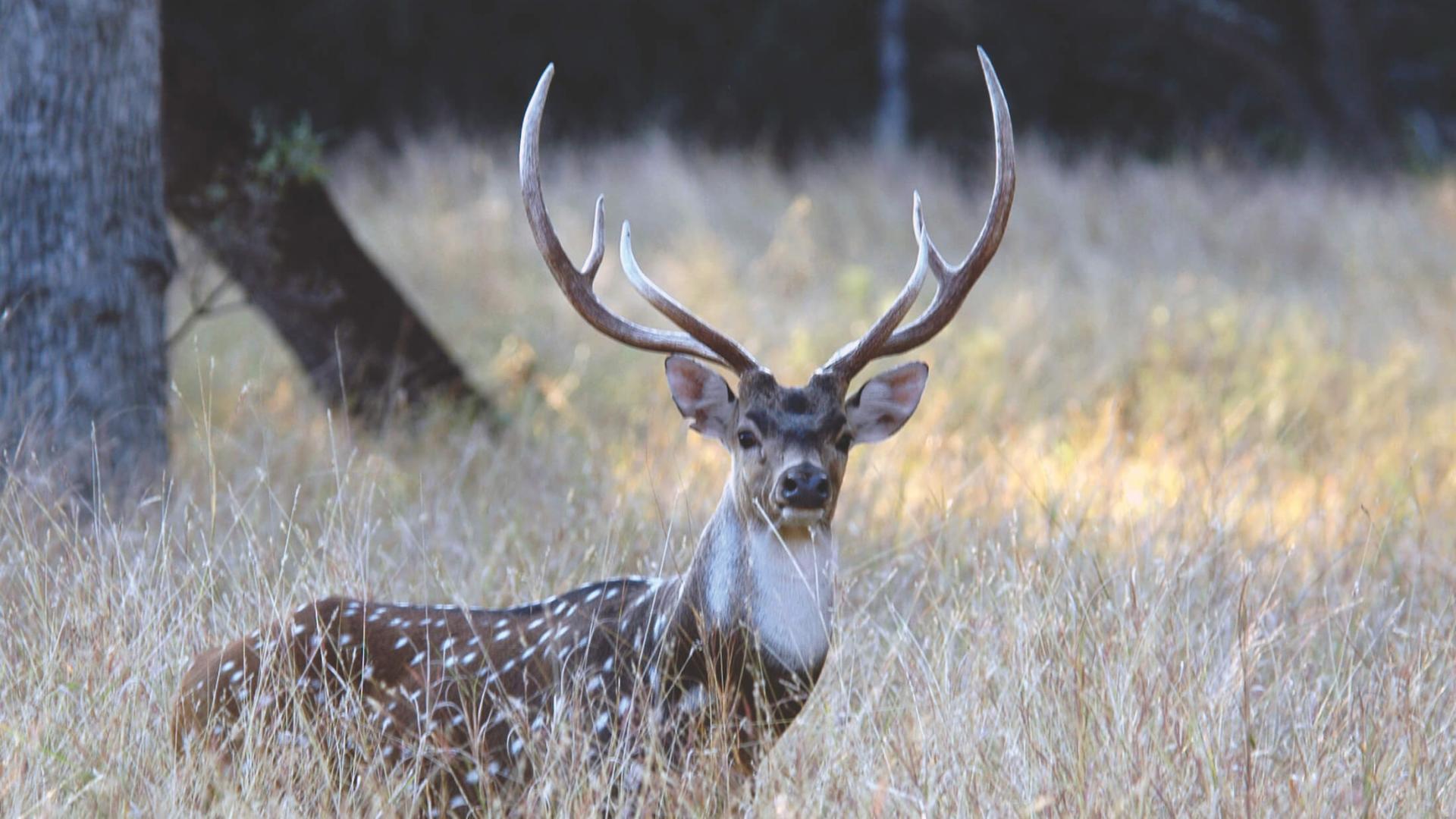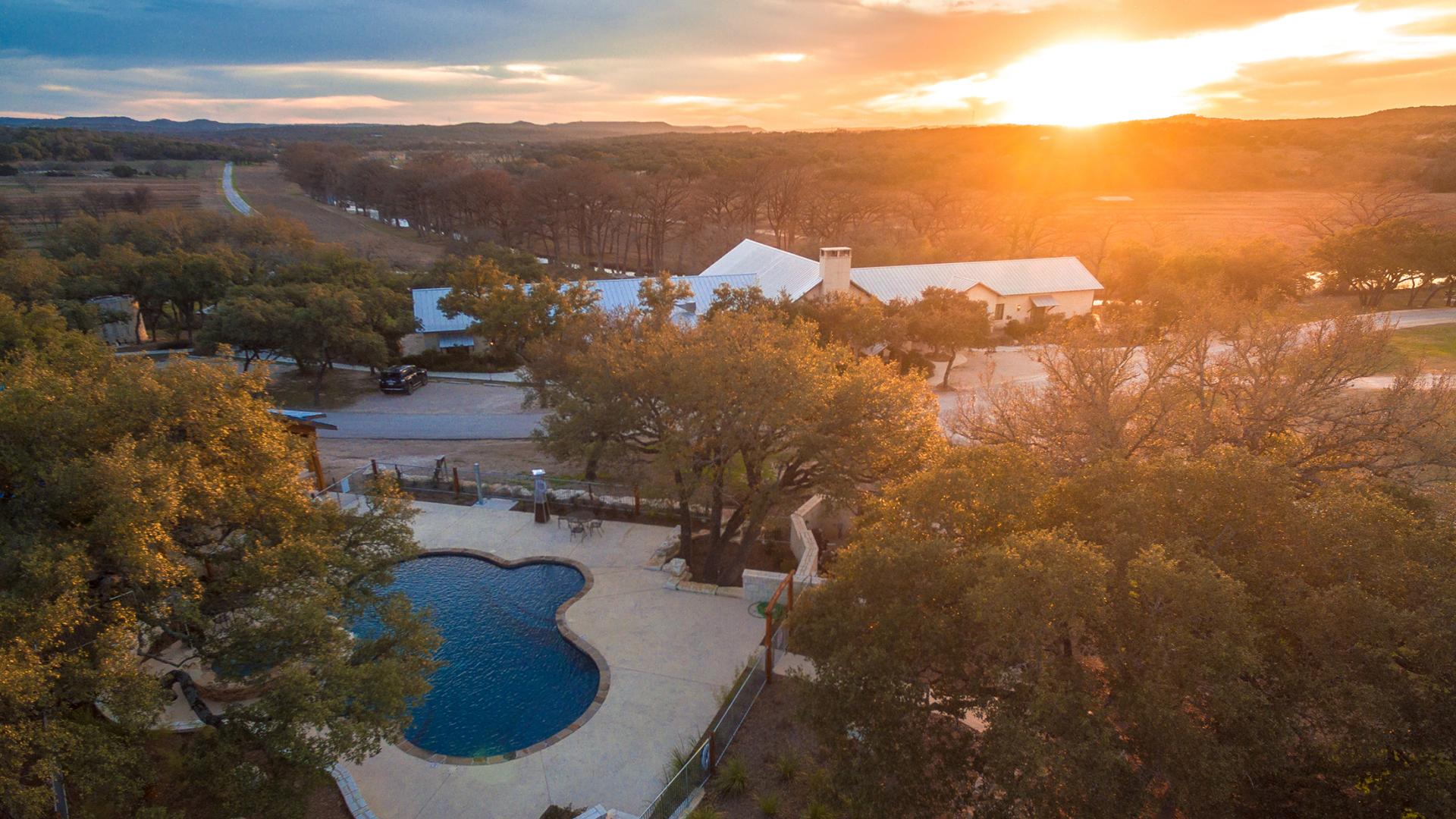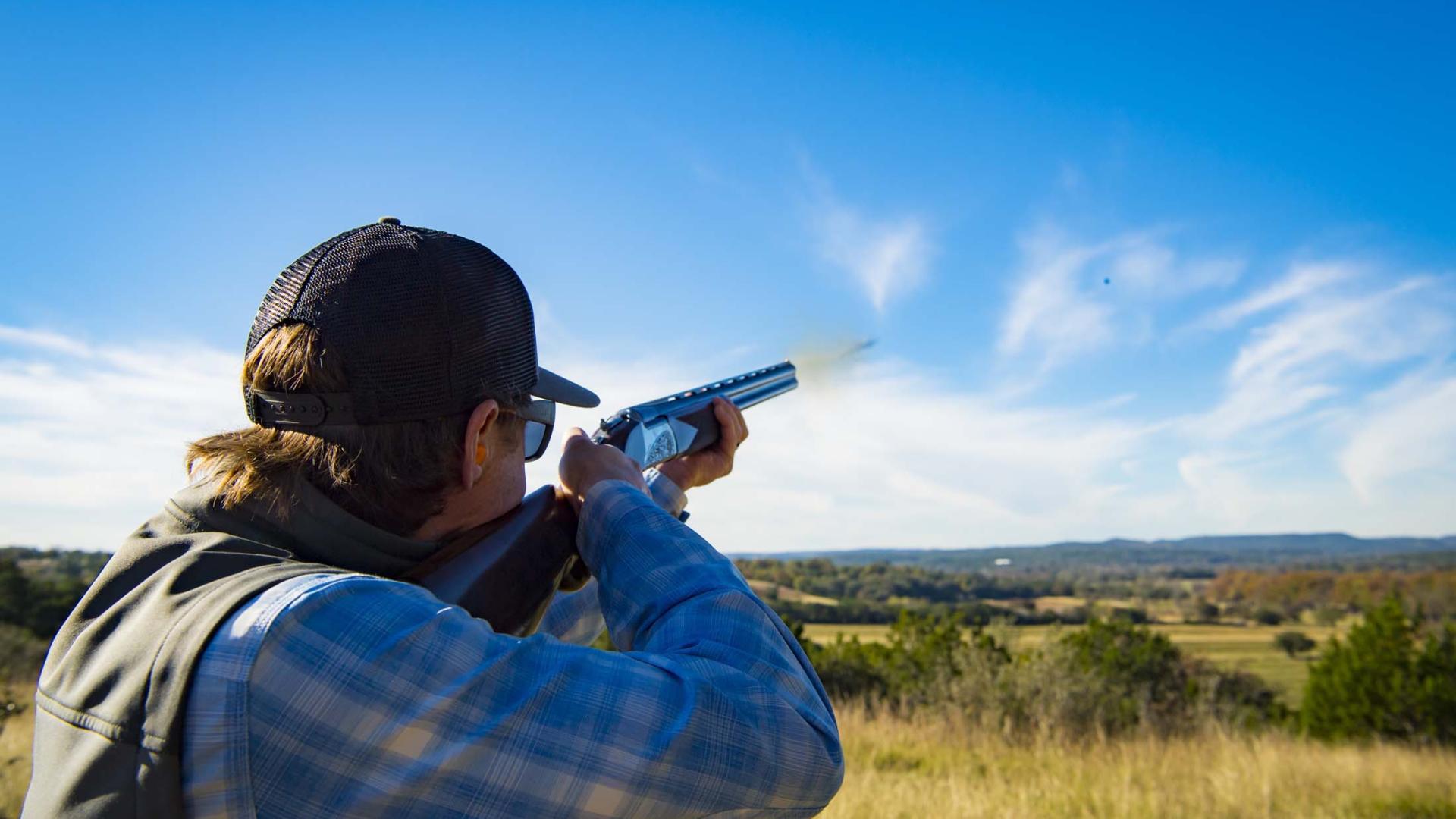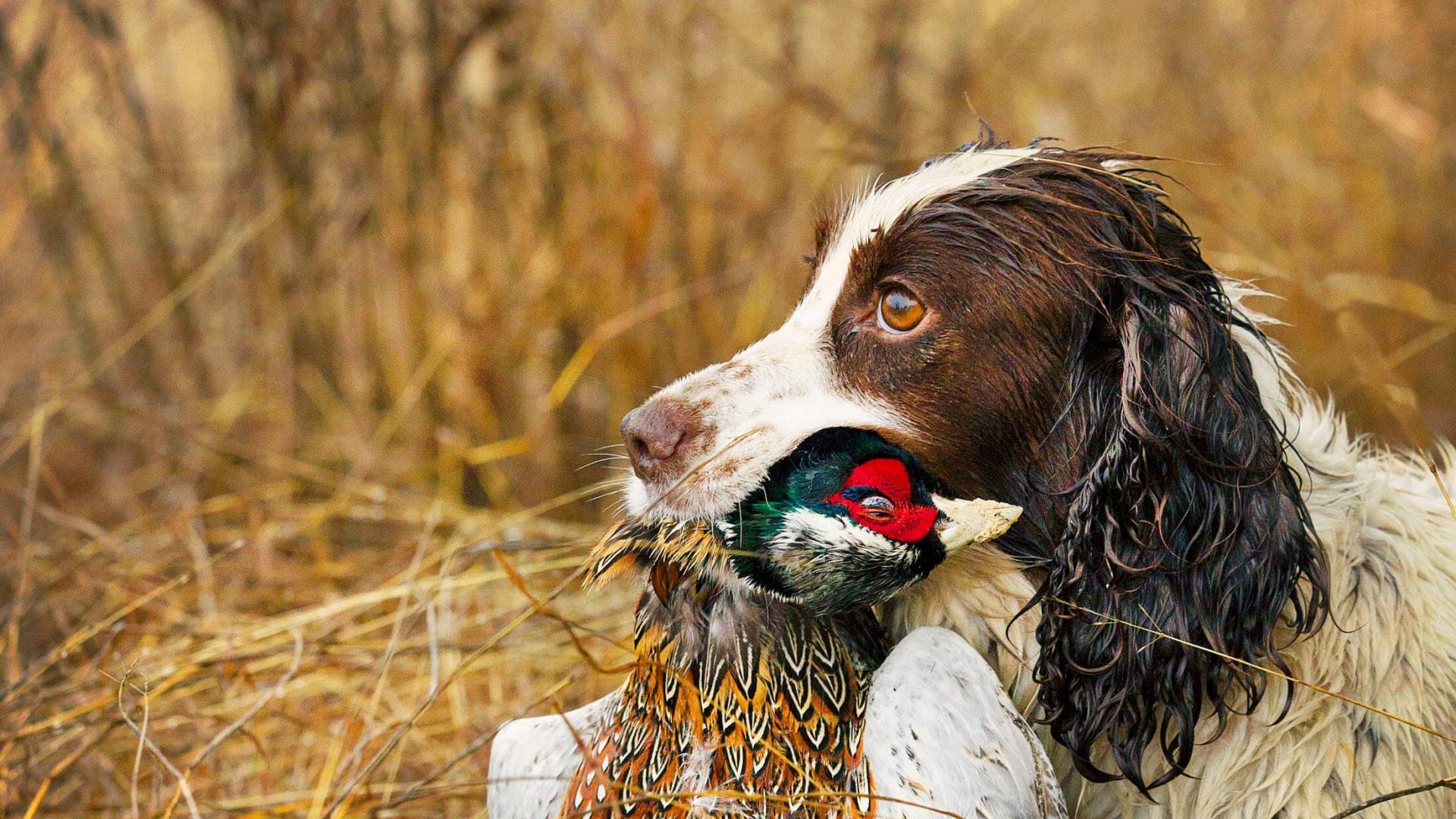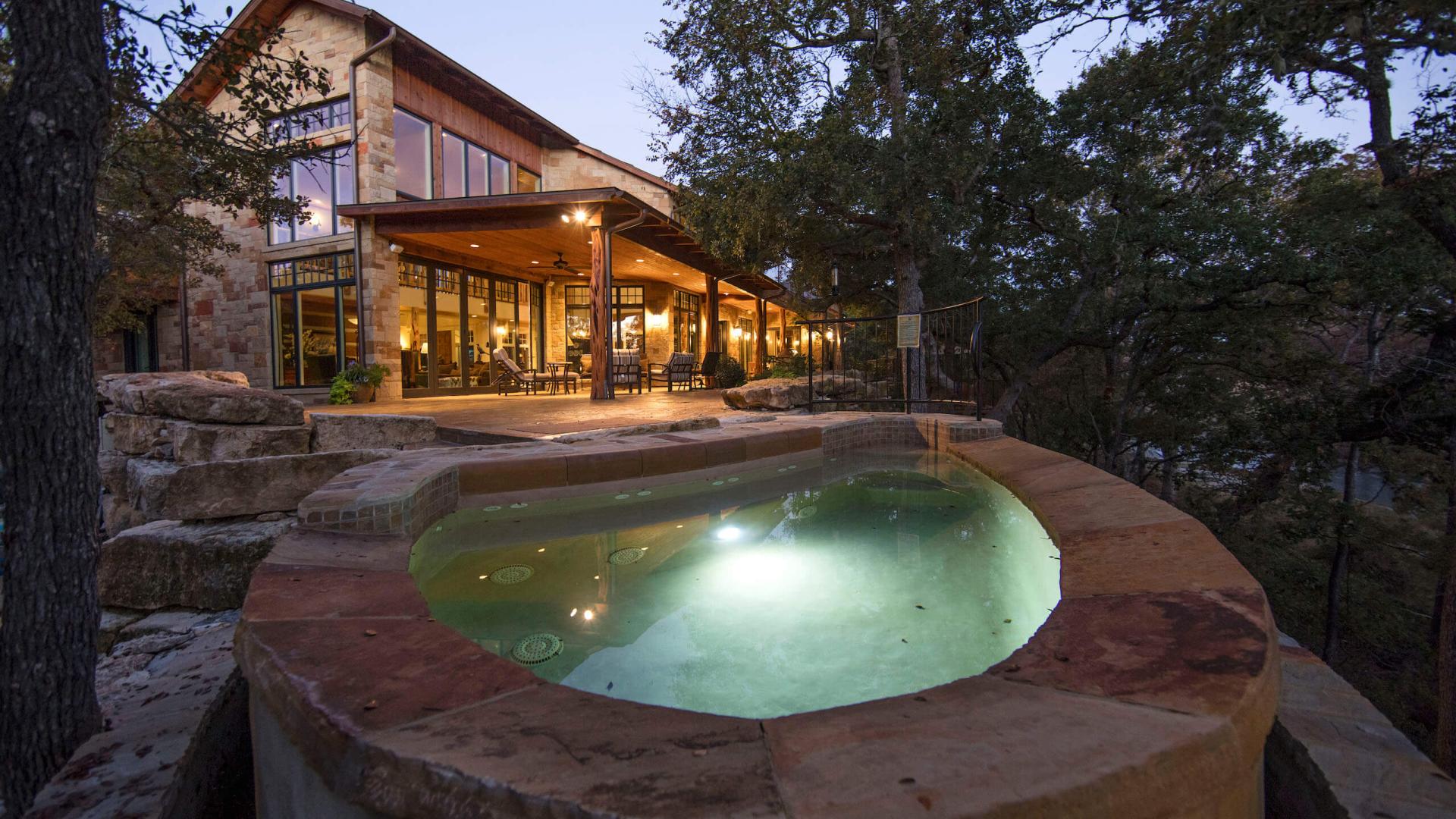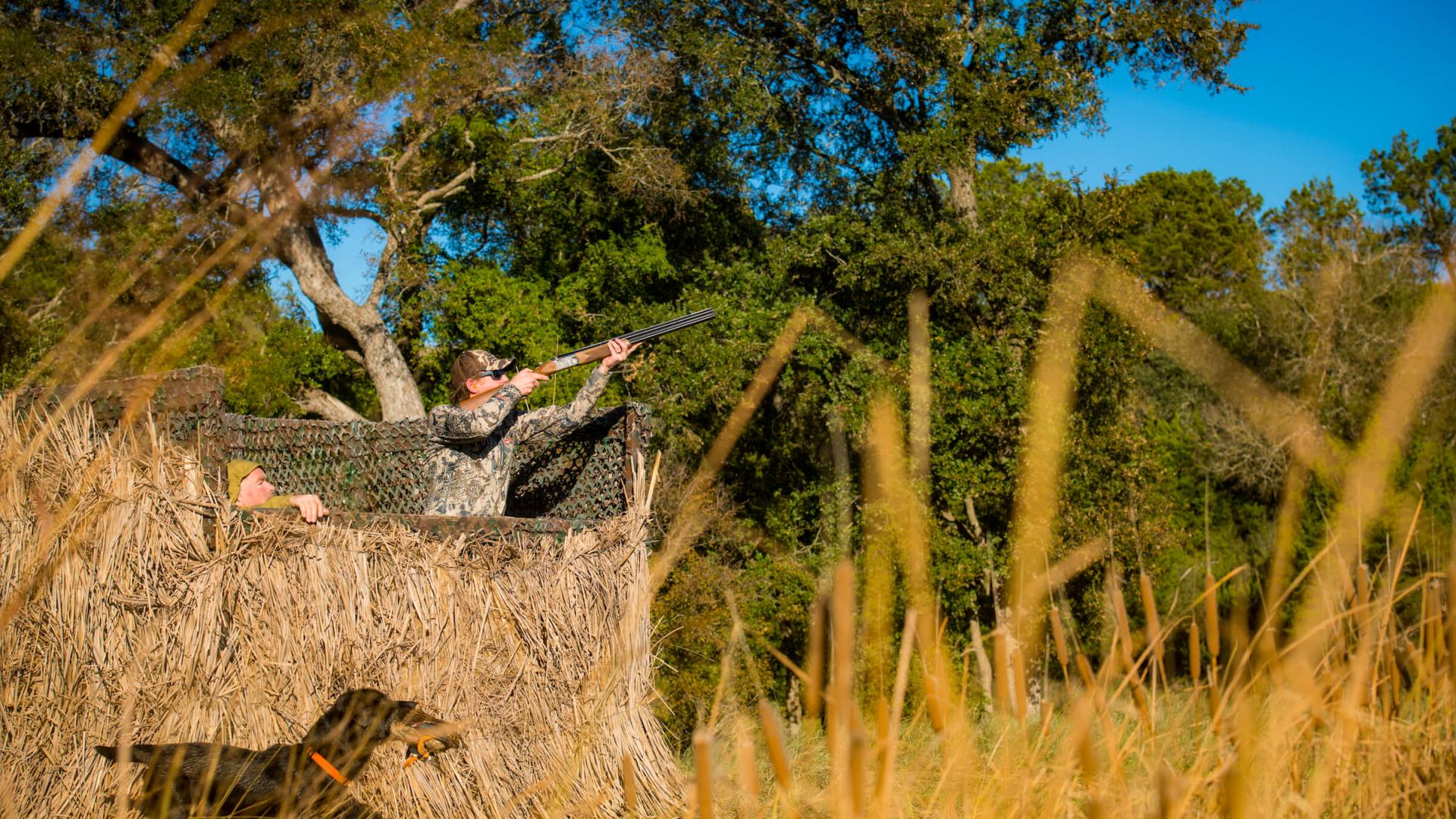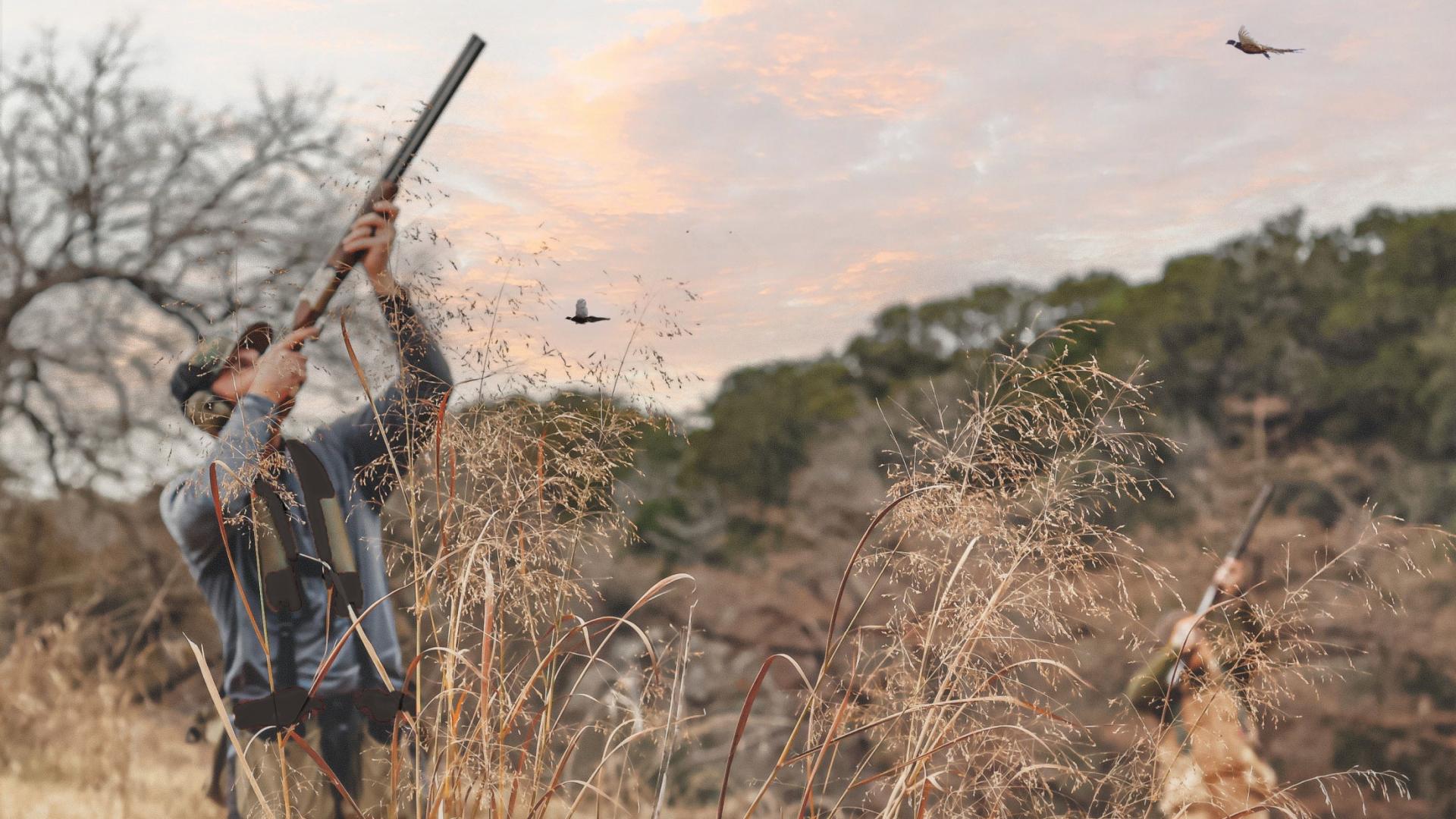 Joshua Creek Ranch Wins Orvis Wingshooting Lodge of the Year!
Asheville, NC: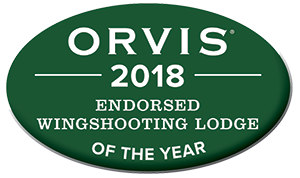 Joshua Creek Ranch (Boerne, TX) was officially named the 2018 Orvis Endorsed Wingshooting Lodge of the Year this past weekend at the 32nd Annual Orvis Guide Rendezvous in Asheville, North Carolina.
Joshua Creek Ranch has been a pioneer in the wingshooting lodge business for nearly 30 years. Since becoming a part of the prestigious Orvis Endorsed Program just four years ago, the award-winning lodge has already been named a finalist for the esteemed Orvis Endorsed Wingshooting Lodge of the Year designation for three consecutive years – 2016, 2017 and now 2018 where the Texas Hill Country Lodge won top honors.
For more than three decades, the Orvis Guide Rendezvous has provided a forum for the best-of-the best in the wingshooting and fly-fishing industries to collaborate, learn, network and socialize with their peers. It's also an opportunity for Orvis to recognize lodges, guides, outfitters and dog breeders who are literally the best in the world based on customer feedback among other established criteria.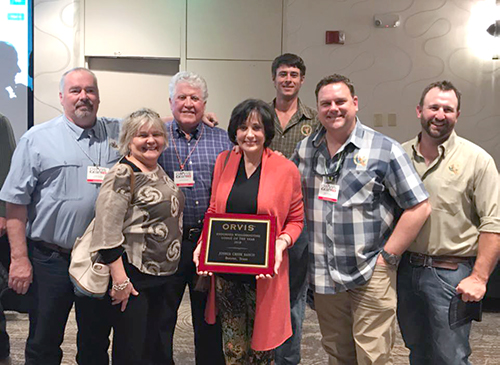 The customer review that was read in the announcement of Joshua Creek Ranch's win exclaimed, "My brother-in-law and I chose Joshua Creek Ranch and arrived with very high expectations. As we approached and drove alongside rows of trees and well-maintained fields, we felt all of our stress from busy lives leave us. The ranch is very organized and rustically designed. The service is warm and personable and yet professional. The guides are friendly and unmistakably very knowledgeable. After a long day of enjoying hunting, we came home to the Stone House with the fireplace aglow! JCR deserves its multiple Orvis highest endorsements! Highly recommend! We're coming back with our families!"
In addition to the Ranch accolades, for the past two years, a hunting guide from JCR has also been nominated for Orvis Endorsed Wingshooting Guide of the Year. In 2017, JCR guide, Eric Harrison, won the honor and Joseph Zinsmeyer was recently a finalist for the award in 2018. The professional guide and dog program at JCR are instrumental to the Ranch's long-time wingshooting success.
Upon receiving this year's award for Orvis Endorsed Wingshooting Lodge of the Year, Joshua Creek Ranch Chairman and Cofounder, Joe Kercheville, recognized their team effort and praised their affiliation with Orvis. He went on to say, "a lot of people in this industry are blessed because our customers come with a smile on their face and they usually leave with a bigger smile. And, the friends that we've made over these last 29 years have been wonderful."
Joshua Creek Ranch is open year-round to the public by reservation only and also features corporate, family and sporting & social membership opportunities. Wingshooting is the primary focus from September 1st through May 1st each year. Resort amenities and outdoor sporting recreation are the main attraction during summer months.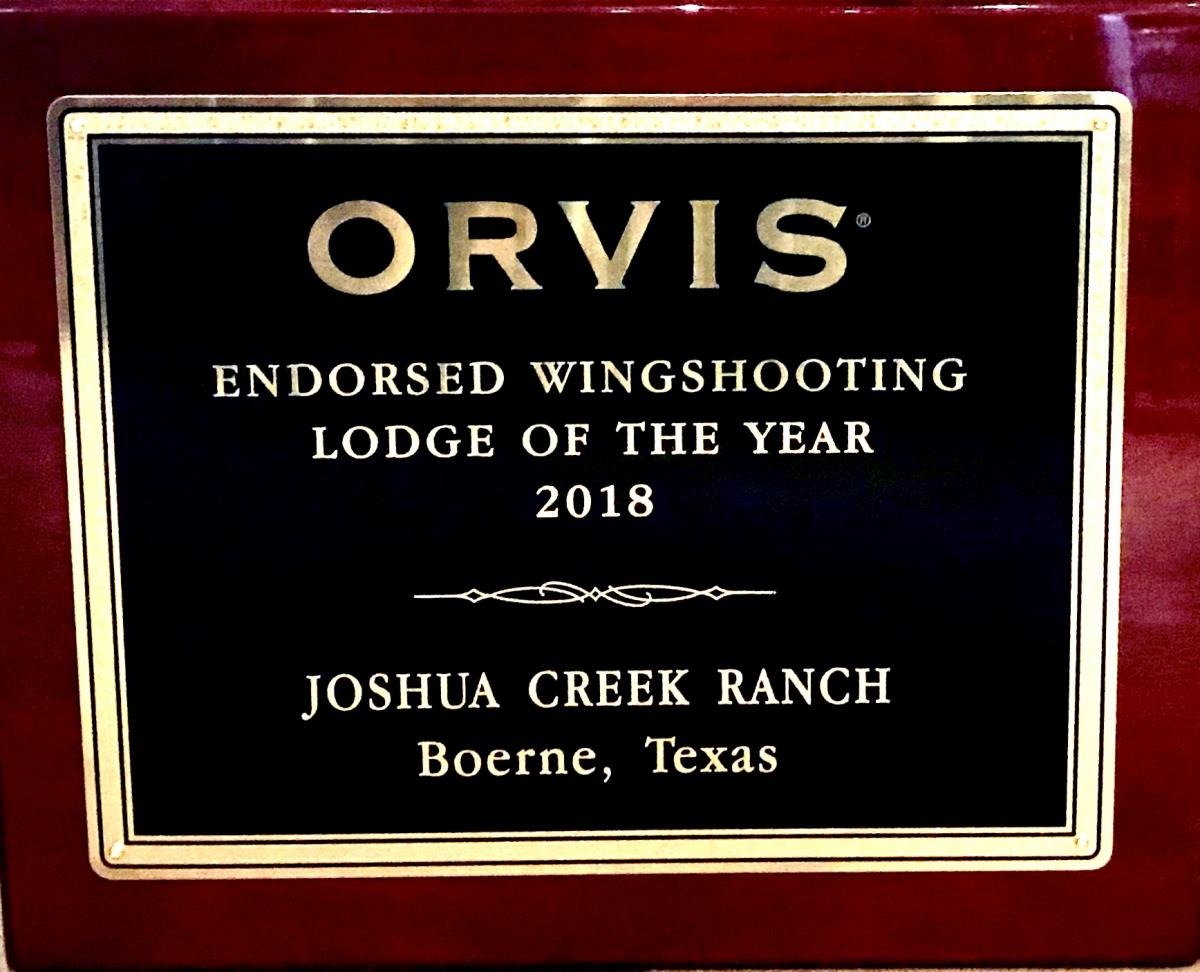 ABOUT JOSHUA CREEK RANCH:
Joshua Creek Ranch, located in the beautiful Texas Hill Country, is nestled on an isolated stretch of the pristine Guadalupe River and Joshua Creek – just 45 minutes northwest of San Antonio. The Ranch's diverse terrain is a perfect habitat for the best Upland Bird hunting in Texas, as well as decoyed Mallard Duck hunting and Dove hunting excursions in season. Sporting enthusiasts also enjoy shooting on two scenic sporting clays courses and fly-fishing for Rainbow Trout. There's trophy Axis Deer hunting year-round and Whitetail Deer and Turkey hunting in season. With luxury lodging, gourmet dining and premier conference & event facilities, this sportsman's paradise is a one-of-a-kind destination resort that is ideal for corporate events, family getaways, special occasions and milestone celebrations.